Author Aid
Posted by Kara Gilbert on 19 February 2016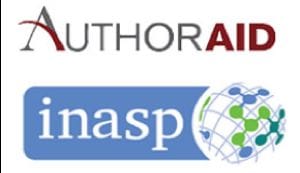 One shouldn't take the art of writing for granted. It is a powerful tool, which can influence social and scientific fabrics.
That is why I am very proud to be a mentor for the fabulous organisation, Author Aid.
Supporting developing country researchers in developing their work.
Supporting researchers from culturally and linguistically diverse backgrounds to get published in academic journals that make an impact is essential if we really want to create a diverse knowledge pool free of bias.
I look forward to working with individual researchers and supporting them to reach their goals and make a difference in their own specialty fields.
I encourage other established academic writers to consider supporting Author Aid, too.
For more information, visit the Author Aid website.
Registering is free and easy.
Author: Kara Gilbert @ KMG Communications

Author:
Kara Gilbert
About: Kara Gilbert is a medical and health writer and the Founder and Principal of KMG Communications, a medical and health writing consultancy that produces high quality content for a variety of communication applications in medicine, health and sport health. Kara is also the creator of Heart Health for Athletes,where she publishes commentary on a range of sport health matters for recreational and professional athletes.
Connect via:
Twitter
LinkedIn