Doing aerobic exercise and ignoring strength exercises is like remembering to change the oil in the car but ignoring the transmission fluid.
Posted on 1 May 2018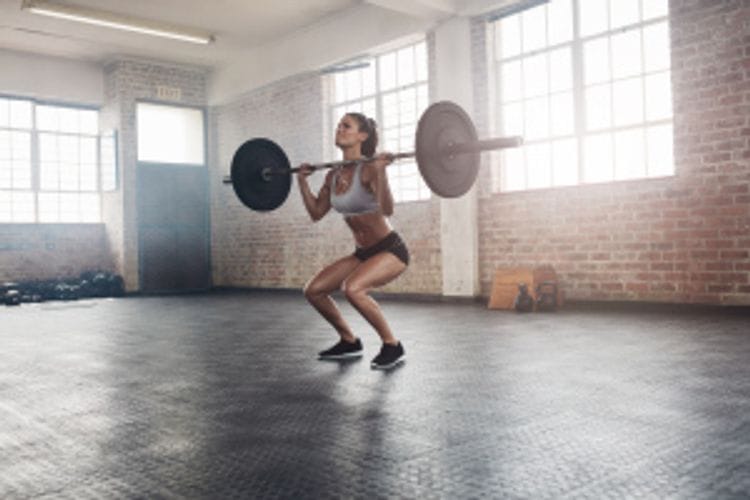 "Doing aerobic exercise and ignoring strength exercises is like remembering to change the oil in the car but ignoring the transmission fluid."
- Rob Newton, Professor of Exercise and Sports Science at Edith Cowan University, Western Australia
When is the best time to start weight training?
I'm at the time in my life where I can start to appreciate that wanting to get faster and stronger a runner relies on much more than simply more running. And, since I'm still not yet 50 years old, I can't help but think that perhaps there are some ways I might be able to harness what's left in my tank to get that tad faster and stronger, before I start the inevitable decline !
More and more evidence points to the benefits of strength training. An article posted on Exercise Sports Science Australia (ESSA) about the benefits of strength exercise is a must read: Why muscles make good medicine
For people aged above 50 years, evidence from the Mayo Clinic provides becomes some compelling arguments for integrating strength training into your regular fitness routine: Strength training: Get longer, leaner, healthier
Weight training for athletes
As a distance runner myself, I've grown tired of hearing distance runners give a low profile to strength training. I recall at the age of around 20 years starting a weight program for the very first time and feeling stronger than I'd ever felt before on the track. Being a thin female due largely to genetics and an emphasis on regular athletic pursuits, I grew up with next to no muscle form, weighing around 47kg as an upcoming adolescent on the athletics circuit. I was just like everyone else who performed well on the track at the time. We simply assumed that thin was normal, natural and good, and it certainly wasn't contrived in my case. However, overcoming muscle fatigue and having the ability to kick or surge tactically in a race can be critical to winning or losing. These skills rely on strength as much as endurance. With experience and hindsight, I definitely think there is a place for a weight program in any distance running training regime.
Additionally, as a middle-aged woman who now participates in long distance road runs, trail runs and Ironman 70.3 and 140.6 distances, I really do think that strength training needs to be an integral part of any exercise program. And, I think this is especially more so important for people aged 50 years and over. Regular muscular strengthening is associated with:
Better bone health
Better blood pressure control
Better blood glucose control
Better cognitive function
Better quality of life
I'm currently exploring the benefits of a strength program, and look forward to updating you in due course

Author:
Kara Gilbert
About: Kara Gilbert is a medical and health writer and the Founder and Principal of KMG Communications, a medical and health writing consultancy that produces high quality content for a variety of communication applications in medicine, health and sport health. Kara is also the creator of Heart Health for Athletes,where she publishes commentary on a range of sport health matters for recreational and professional athletes.
Connect via:
Twitter
LinkedIn
Check Out Our
Most Popular Articles