The Australian Sports Technologies Network (ASTN) Showcase & Executive Luncheon
Posted by Kara Gilbert on 13 November 2015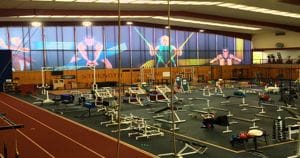 What an exciting day at the inaugural Australian Sports Technologies Showcase & Executive Luncheon, here in Canberra! Plenty of innovation happening on the sports tech scene in Australia. Here are some of the highlights.
Heatwave, a 3D thermography system that offers a portable solution for diagnosing and potentially managing muscle/tendon/bone inflammation in athletes.
State-of-the-art Altitude Training Systems that can be designed for the home.
Safe Mate wrist band, a smart gadget designed by a surfer to hold and share your personal and medical data when scanned with a smart phone.
We topped off the day with a fabulous tour of the AIS. More to come details in a forthcoming blog.