The Unforgiving Minute - Ron Clarke
Posted on 22 December 2015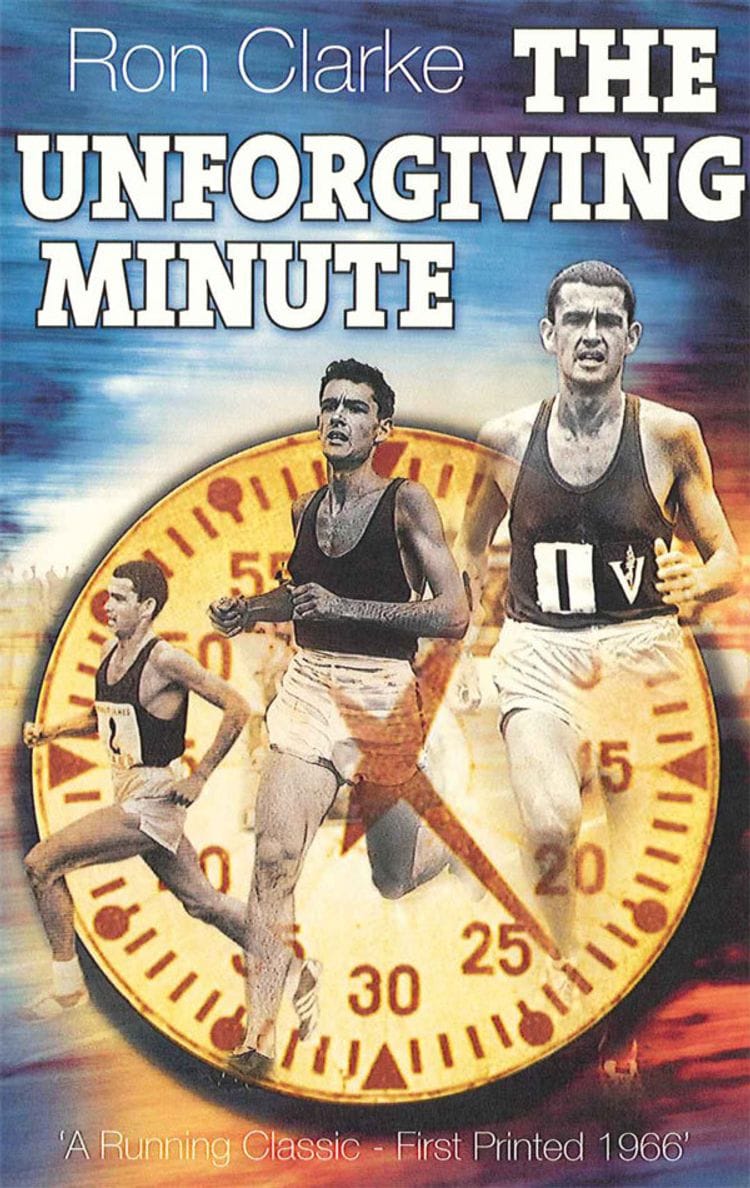 The Unforgiving Minute Ron Clarke AO MBE (1937-2015)
Ron Clarke was a man who, indisputably, gave his whole heart to a race.
Towards the end of the year, we contemplate the year gone by. Ron Clarke passed away in June this year. He is sadly missed by the athletic fraternity. Ron is regarded as one of Australia's most prolific world record breakers who revolutionised distance running on the world stage. During his running career, he set 17 world records between 2 miles and 20 kilometres. His moment in Mexico at the 1968 Olympics is etched in folklore when he ran out of oxygen at the high altitude and staggered over the last stages of the 10,000 metres to collapse on the line. Then, he suffered irrevocable heart damage, which would stay with him for the rest of his life.
But, how many of you know that Ron Clarke actually wrote his autobiography (with author/journalist, Alan Trengove) on the story of his life prior to his Mexico experiences? 'The Unforgiving Minute' was published back in 1966. Refer to Runners Tribe for a description of the book.
"The Unforgiving Minute tells Ron's story from young club level athlete to the powerhouse he became in the world of distance running." Craig Mottram
If you are looking for inspiration to take you into the New Year, I recommend you get your hands on this book. It reveals the mindset of a champion while exposing the mental and emotional elements of training and racing. It is a remarkable insight into the day-to-day realities of a sport, in this case athletics. Clarke's personal accounts of his competitive races are raw and revealing, providing an incredible entrée into what it really feels like to be at the top of your league.
It's my book of the year.

Author:
Kara Gilbert
About: Kara Gilbert is a medical and health writer and the Founder and Principal of KMG Communications, a medical and health writing consultancy that produces high quality content for a variety of communication applications in medicine, health and sport health. Kara is also the creator of Heart Health for Athletes,where she publishes commentary on a range of sport health matters for recreational and professional athletes.
Connect via:
Twitter
LinkedIn
Check Out Our
Most Popular Articles