Gender equality in sport: There's still some distance to go in cross-country running
Posted by Kara Gilbert on 27 November 2015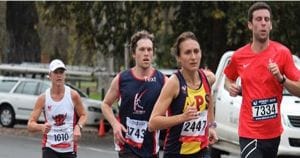 If you are not familiar with the local athletics circuit, you will no doubt be gobsmacked to hear that, in this day and age, women don't get to run the same distances as men in cross-country running races sanctioned by the sport's governing bodies, here in Australia and overseas. This is an issue very close to my heart ...
Read more here in an article I wrote for Athletics Exclusive, It's Time Males and Females Run the Same Distances

Author:
Kara Gilbert
About: Kara Gilbert is a medical and health writer and the Founder and Principal of KMG Communications, a medical and health writing consultancy that produces high quality content for a variety of communication applications in medicine, health and sport health. Kara is also the creator of Heart Health for Athletes,where she publishes commentary on a range of sport health matters for recreational and professional athletes.
Connect via:
Twitter
LinkedIn