COSA 2020 wrap-up
Posted by Kara Gilbert and Dr Alice Carruthers on 17 December 2020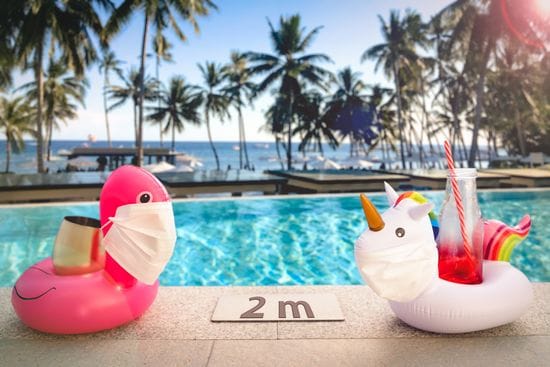 KMG Communications at COSA ASM 2020. Article #6 of 6.
KMG Communications is rolling out a suite of articles summarising the highlights of key posters and oral presentations under the cardio-oncology theme at the Clinical Oncology Society of Australia (COSA)'s annual scientific meeting (ASM) 2020, with a particular focus on the role of exercise in the cancer patient's treatment journey. This is the sixth and final article in the series.
The COSA Position Statement on Exercise in Cancer Care states that COSA encourages all healthcare professionals to:
discuss the role of exercise in cancer recovery;
recommend their patients follow exercise guidelines; and
refer their patients to exercise professionals.
We heard at COSA 2020 that exercise can reduce the severity of cancer treatment side effects, improve quality of life and reduce anxiety, fatigue and depression. Cardiovascular disease and cancer share many common risk factors, and exercise is now regarded an integral intervention for improving outcomes and quality of life in people with cancer.
Exercise plays a much larger role in cancer care than first meets the eye
While there are several possible treatment interventions to reduce the risk of cardiovascular disease in cancer patients, exercise represents a safe, effective and lost-cost option. And, as well as benefitting heart health, physical activity may improve cancer-related outcomes.
There are still challenges to overcome in providing optimal clinical care to all cancer patients. With regards to cardio-oncology and the prescription of exercise as a therapeutic intervention, these include:
bringing together the right clinics, services and teams
coordinating risk assessments at appropriate timepoints
determining the best exercise regimes for the desired outcomes
funding and appropriately resourcing exercise programs
implementing simple referral pathways, and
successfully delivering programs in the era of social distancing and lockdowns.
We are looking forward to following the research in this vital area of patient care and, of course, to COSA 2021.
Open access to the 2020 COSA ASM program
Oral abstracts on the WWW: https://onlinelibrary.wiley.com/doi/10.1111/ajco.13497
Oral abstracts as PDF: https://onlinelibrary.wiley.com/doi/epdf/10.1111/ajco.13497
COSA's 47th Annual Scientific Meeting Quality and Safety Implementation Science Cardio-Oncology, 11-13 November 2020. Asia Pac J Clin Oncol. 2020 Nov;16 Suppl 8:58-207. doi: 10.1111/ajco.13497. PMID: 33161624.https://pubmed.ncbi.nlm.nih.gov/33161624/
This article was first published at KMG Communications on 17 December 2020.

Author:
Kara Gilbert and Dr Alice Carruthers
About: Kara Gilbert is founder and principal at KMG Communications. Dr Alice Carruthers is a science and medical writer, with expertise in cardiac pathophysiology.