Barriers to physical activity in cancer patients
Posted by Kara Gilbert and Dr Alice Carruthers on 16 December 2020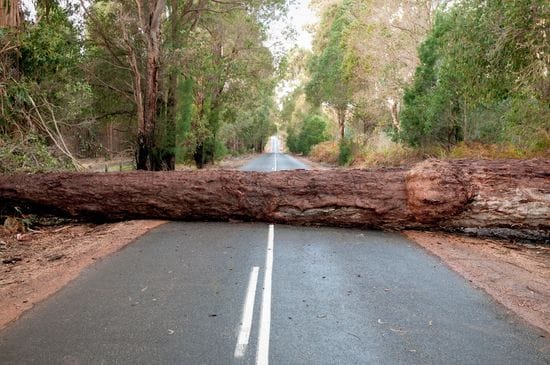 KMG Communications at COSA ASM 2020. Article #5 of 6.
KMG Communications is rolling out a suite of articles summarising the highlights of key posters and oral presentations under the cardio-oncology theme at the Clinical Oncology Society of Australia (COSA)'s annual scientific meeting (ASM) 2020, with a particular focus on the role of exercise in the cancer patient's treatment journey. This is the fifth article in the series.
As demonstrated by a number of presentations at COSA 2020, an important challenge in exercise participation for cancer patients is the level of support required from their healthcare team.
Low levels of exercise observed in breast cancer patients after treatment
In 'Patterns and predictors of exercise following surgery for Breast Cancer' (Abstract #99), Dr Jasmine Yee from The University of Sydney said that as well as some of the well-known benefits of exercise, participating in physical activity can help to ameliorate the side effects of treatment in breast cancer patients. However, many patients stop exercising after beginning treatment1.
This study aimed to evaluate the exercise behaviour up to 18 months after treatment, and determine the predictors of exercise behaviour, in 203 women having surgery for Stage III breast cancer.
Key results2:
Aerobic exercise was lowest at 6 months (13.3% of patients) but increased to 22.7% and 38.4% of patients at 12 and 18 months, respectively.
Resistance training was extremely low throughout the initial 18 months post-surgery.
The amount of exercise the women performed prior to surgery was predictive of their level of exercise after surgery.
Women who worked were more likely to be active at 18 months.
Subsidised access to exercise should be the gold standard of cancer care
Overall, the study found that that levels of exercise were low following surgery, and that clinical and medical variables did not play a large role in predicting levels of exercise. Dr Carr suggested that patients need to be better supported post-treatment to encourage exercise participation during and following treatment.
Others at the 2020 COSA ASM called for free access to exercise physiologists, encouraging higher referral rates.
Referral habits of oncology healthcare professionals
Because cancer patients do not routinely access and engage with supported exercise programs, Dr David Mizrahi from the University of New South Wales and his colleagues around Australia conducted a survey of the 2019 COSA conference delegates with the aim of understanding referral habits of oncology healthcare professionals, their attitudes towards exercise for cancer survivors, and whether these were linked to their own level of physical activity.
In 'Physical activity referral patterns and physical fitness levels of Clinical Oncology Society of Australia 2019 conference delegates', Dr Mizrahi reported that:
60% of the oncology healthcare professionals surveyed met exercise guidelines.
92% agreed that physical activity is important among cancer survivors.
Up to 70% understood the role of physiologists and physiotherapists in cancer care.
82% of oncology healthcare professionals had referred patients to exercise professionals.
There appeared to be no relationship between the fitness of healthcare professionals and their rate of referral to an exercise professional, although fitter oncologists were more likely to promote exercise in their discussions with patients.
Referral follow-up needs improvement
The authors concluded that implementing referral pathways to exercise professionals may facilitate improved patient outcomes.
These results in the context of others presented at COSA 2020 suggest that although patients may be referred to exercise specialists, some may not follow through on these referrals. Consequently, these patients don't gain access to the myriad of benefits exercise provides, and their experience highlights the potential for gaps in optimal patient support.
Open access to the 2020 COSA ASM program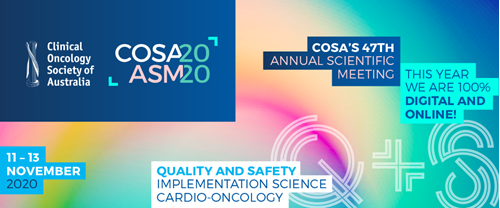 Oral abstracts on the WWW: https://onlinelibrary.wiley.com/doi/10.1111/ajco.13497
Oral abstracts as PDF: https://onlinelibrary.wiley.com/doi/epdf/10.1111/ajco.13497
COSA's 47th Annual Scientific Meeting Quality and Safety Implementation Science Cardio-Oncology, 11-13 November 2020. Asia Pac J Clin Oncol. 2020 Nov;16 Suppl 8:58-207. doi: 10.1111/ajco.13497. PMID: 33161624.https://pubmed.ncbi.nlm.nih.gov/33161624/
References
1. Yee, Jasmine; Davis, Glen M. FACSM; Hackett, Daniel; Beith, Jane M.; Wilcken, Nicholas; Currow, David; Emery, Jon; Phillips, Jane; Martin, Andrew; Hui, Rina; Harrison, Michelle; Segelov, Eva; Kilbreath, Sharon L. Physical Activity For Women With Metastatic Breast Cancer, Medicine & Science in Sports & Exercise: May 2015 - Volume 47 - Issue 5S - p 464 doi: 10.1249/01.mss.0000477706.46746.4c https://journals.lww.com/acsm-msse/Fulltext/2015/05001/Physical_Activity_For_Women_With_Metastatic_Breast.1427.aspx
2. Yee J, Dhillon H. Walking may ameliorate fatigue in women receiving chemotherapy for breast cancer. Evid Based Nurs. 2020 Oct;23(4):113. doi: 10.1136/ebnurs-2019-103172. Epub 2019 Nov 4. PMID: 31685657. https://pubmed.ncbi.nlm.nih.gov/31685657/
This article was first published at KMG Communications on 18 December 2020.

Author:
Kara Gilbert and Dr Alice Carruthers
About: Kara Gilbert is founder and principal at KMG Communications. Dr Alice Carruthers is a science and medical writer, with expertise in cardiac pathophysiology.